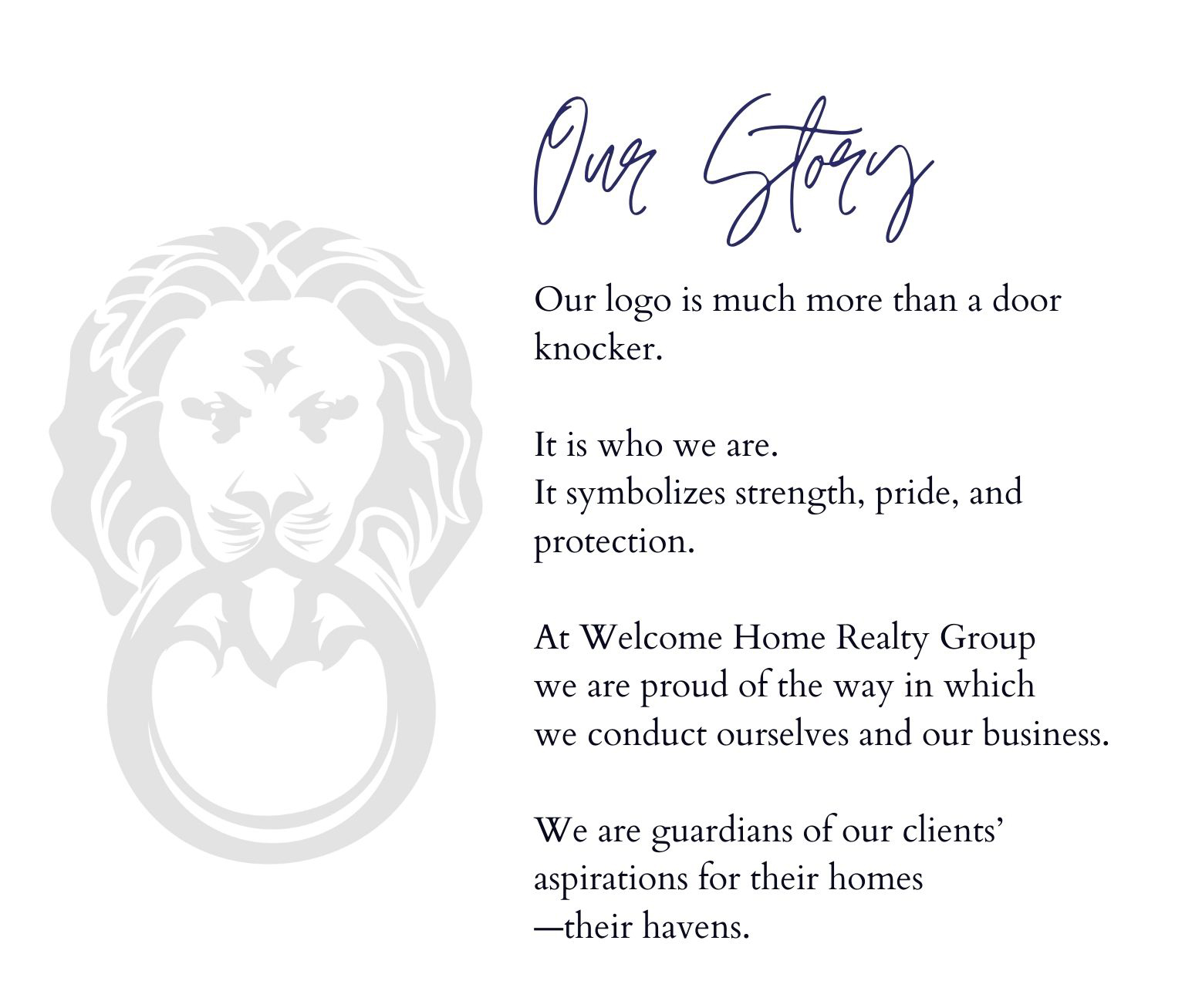 Testimonials
" Terry and her assistant were very helpful throughout the process. We were always kept informed and everything went very smoothly. Very professional and knowledgeable. Thank you so much for everything! "
- Emma
" Terry and her team made the selling process simple and stress-free. They were an absolute delight to work alongside. She is an experienced professional who treats her clients as if each one of them is special. I highly recommend her as a real estate professional. In my opinion, every real estate agent should strive to emulate her skills. I sincerely thank her and her team for all their efforts regarding the sale of our home. "
- Irene
" We were extremely fortunate to have found Terry. From the planning steps for the sale to the final paperwork stages we were supported by Terry and her office team as if we were always her primary concern. She understood the unique qualities of our quirky cabin and advocated for the property as if she were the homeowner herself. We had relocated to the opposite side of the country and she assumed the unofficial role as the de facto property manager in our absence. She coordinated and oversaw a few small maintenance issues that we were unable to do ourselves. This way way beyond what we would have expected from her but she was more than happy to assist in any way possible. Terry is the ultimate professional and we felt we had the best of friends helping us to sell our beloved home. We can't possibly thank her enough. "
- Peter and Lori
" We are so thankful that we were able to work with Terry in the sale of our home and the purchase of our new home. She was patient with us as we embarked on the journey of selling our home. She guided us as we prepared to list our home and encouraged us when we were discouraged. She listened to us and helped us navigate a difficult market. She pushed us when we needed to be pushed and fought hard for us when we needed an advocate. She is a wise counselor and a steady advisor. We are so grateful to be in our new home and would recommend Terry to anyone looking for a realtor. "
- Ann and Ivan
" Terry and her team are excellent. They had the experience necessary to anticipate and prepare for problems and issues with selling my home. They knew what was needed to get the best sales price and kept things running smoothly all the way up to closing. So glad to have Terry to get thru selling my home during the Covid-19 pandemic. "
- David
" Terry is fantastic! She is incredibly knowledgeable, kind, understanding, and patient. She was the realtor that helped me buy my home and was the obvious choice when the time came for me to sell it. She gave wonderful advice to help me prepare the house for sale and was thoughtful and communicative the whole way through the selling process. I could not have been happier with the process and I'm so thankful for all of Terry's hard work. I highly recommend her! "
- Alicia
" Terry is an excellent agent and person, and knows the housing market well. We hit some rough spots due to Covid-19 pandemic, but Terry kept on pushing through, even our escrow was difficult with many issues, but nonetheless, she helped carry the sale through "
- Wade
" I recently had the pleasure of working with Terry La Scola and Jessica Hinkle from Welcome Home Realty Group. From the outset of my home buying process to its wonderful conclusion, they were exceedingly knowledgeable, responsive, supportive, and professional. I am so grateful to have benefited from their expertise and counsel during this uniquely challenging experience. "
- Joe and Ashley
" Highly recommend Terry and her team — professional, efficient, productive and so easy to work with! "
- Mei
" Terry has represented and advised us buying and selling properties/houses over the years. She brings a wealth of experience and knowledge. Her loyalty and counsel are welcome in any kind of market. And as always she makes the entire experience seem effortless yielding solid results. Always a pleasure! "
- Jon H.
" Terry La Scola is the most knowledgeable, tactical, caring, responsive, and passionate realtor/broker in the Frederick County area. I have worked with her twice. Once back in 2012 when we bought our first house and then for the past few years patiently looking for the right home to upgrade to with our three kids. Terry helped us sell our home, but not only that, we sold for way more than expected. We had a few neighbors in a row with identical townhouses and we sold for quite a bit more than our neighbors due to Terry's expertise, planning, and staging. Terry and Jessica Hinkle both helped us on the purchasing side in 2021. You will find they respond immediately and are ready to help with whatever is needed. Jessica also has extensive expertise. There is no question this team cannot answer. They also have an extensive list of contacts, contractors, and handymen for any job whether it be painting, floors, walls, plumbing, electrical, etc. You are always treated like their number one customer. If it was not for Terry, Jessica, and the team at the office, we would not have gotten our contract in on time on the house we bought. We saw the house we bought just two hours before final offers were due and they go the offer in before the deadline. They also made the house settlement for both sale and purchase go very smoothly. This is the dream team of realtors. You will be very pleased if you choose Welcome Home Realty Group. "
- James
" Terry and the team at Welcome Home are the very best! Terry is thorough, professional, and great to work with. She is honest and forthright. We feel our investments are safe under Terry's watchful eye. She's been there for us every step of the way. HIGHLY RECOMMEND!!! "
- Hersha
" Terry La Scola handled the sale of my home in June of 2021. Having used her services before in a prior purchase in 2010 and sale in 2011, was why I was a return customer. Her impeccable attention to detail, anticipating all possible roadblocks, and dutifully ensuring I was a satisfied client puts her way ahead of the pack. Even in this "sellers" market contracts can become a log jam if they are not negotiated and executed properly. In my case, I had multiple offers but I didn't take the highest offer given the complex litany of issues it would have presented. Issues Terry was able to decipher. As a result, the sale and closing were completed without a hitch and occurred 8 days early. Hence, I highly recommend her for all your real estate purchase and sale needs. "
- John
" Terry & her team did a remarkable job selling our home during these unprecedented times with the Covid-19 pandemic and the severe economic downturn. Terry was generous with her time & efforts, and provided superb guidance. She also took special care in listening to, and more importantly, abiding by our concerns. Compared to other brokers and agents we have used in the past, Terry more than earned her compensation. Terry truly understands the market. My wife & I highly recommend Terry to sell & buy your next home. Thank you, Terry. Keep up the good work. "
- Steven
Previous
Next